Casa Elisa was built in 2012 and has become the centre for a variety of activities here at Las Peñitas.
Study center for the only Spanish language school in Las Peñitas – Leon Lingua.
Provide accommodation for TEFL students – TEFL Nicaragua

Offer short or long stay for visitors travelling through Latin America (e.g. iOverlanders, bikers etc.)

Coordinator for Homestay for foreign students who come to learn Spanish

Conference centre for organizations holding seminars (aula, conference rooms, accommodation)
All rooms at Casa Elisa are equipped with fan and A/C and have private bathrooms.  The property is secured by a surrounding wall and there is 24 hours guard to safeguard the security of our guests and their property.  
Casa Elisa is located 200 meters from the Las Peñitas beach. It is so quiet here you will hear the sound of the ocean when you wake up in the morning.  It is a perfect place to relax and enjoy the quiet atmosphere of a small village that has yet to be discovered by the tourist industry.
We only employ Nicaraguans and we cooperate with local volunteer organizations and other local persons for excursions and activities to contribute to the local economy and environment in the best possible way.

Video from Casa Elisa and Las Peñitas
BIENVENIDO!!!!     WE HOPE TO SEE YOU SOON AT CASA ELISA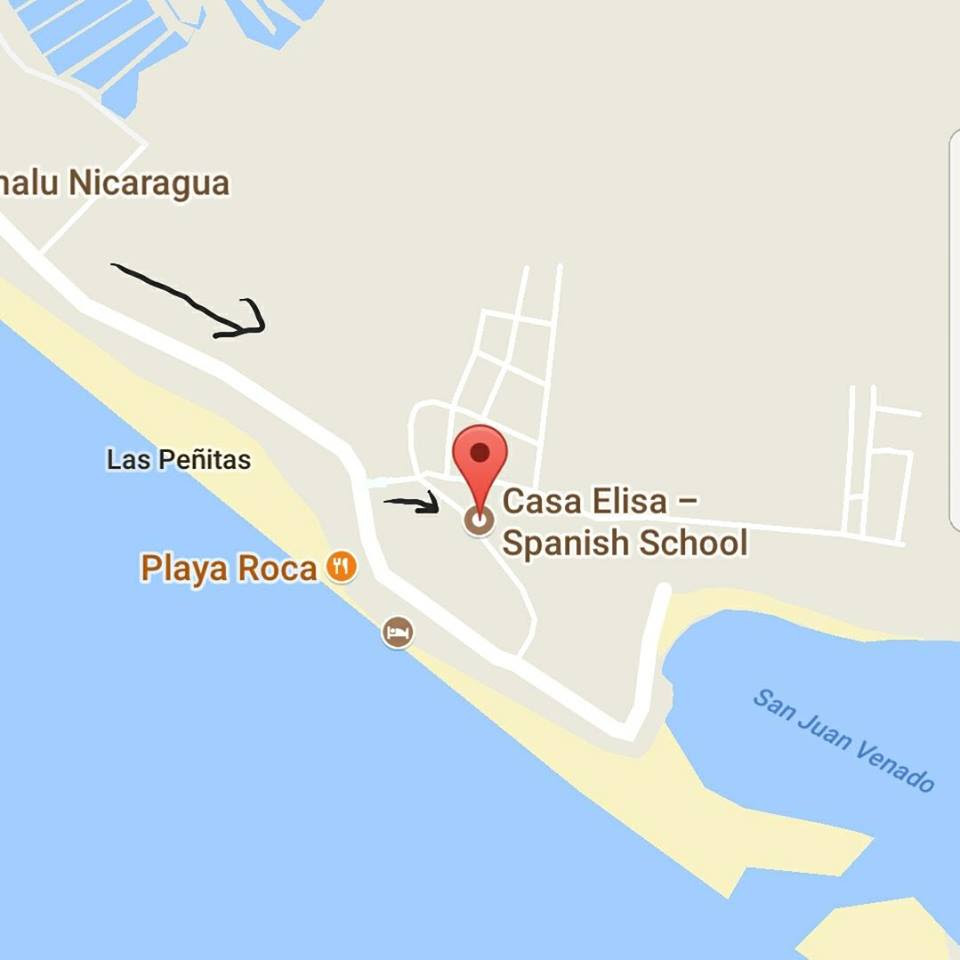 email us for offers:info@leonlingua.com
call us for offers: +505 23102878/+505 86562579 (Claro)
We speak English, Spanish, German, Dutch and Scandinavian